Intenzo - Italian taste
96%
What 68 people say about Intenzo - Italian taste
Write a review
---
"Geweldig gegeten"
Geweldig gegeten en erg vriendelijke bediening!
Marga Van der Wielen
at 12 October 2020
Verified
---
"Genieten"
Geweldig genoten van het 6 gangen menu i.c.m. het wijnarrangement. Prachtig opgemaakte borden, ware kunststukken.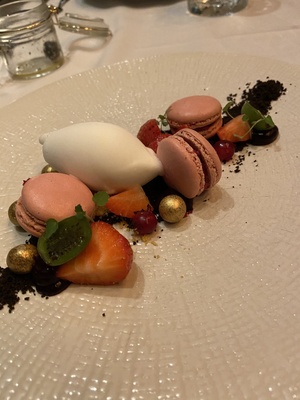 Riek van Noort
at 09 October 2020
Verified
---
Lekker, veilig en gezellig
Roos
at 06 October 2020
Verified
---
"6 gangen luxe menu"
STER WAARDIG, RESTAURANT.
zeer goede kwaliteit, pers. Heeft kennis van zaken, heel correct maar ook heel spontaan.
helene kleyssen
at 29 September 2020
Verified
---
Een gezellig avond met mijn vrouw gehad. Heerlijk gegeten en gedronken, zelfs een extra gang erbij genomen. Alle gangen werden begeleid met perfect passende wijnen. Om de avond compleet te maken kregen wij zelfs nog een heerlijke bolletjes ijs bij de koffie.
Jelle
at 28 September 2020
Enschedesestraat 7 7551 EE Hengelo (Overijssel)
About Intenzo - Italian taste
Italy is the country of the pleasant atmosphere, the hospitable people, the beautiful designs and of course the delicious food. In short, Italy is pure passion. And that is exactly what you experience at Intenzo.
At Intenzo, they throw in all their charms to convey the passion for Italy to you as intensely as possible. This philosophy forms the basis for everything they do and radiate. From decoration in the restaurant and garden to the quality in the kitchen, service and ice cream parlor.
Taste the passion of and for Italy in the refined, seasonal Italian regional products; classic and tasteful or modern and surprising. But always with the unique Intenzo touch: sizzling, frivolous, full of character, rich in fresh ingredients and… Prepared with pure passion.
Reserve a table
Reserve a table