What 64 people say about Smaek
Write a review
---
Overheerlijk gegeten, top service en hele vriendelijke eigenaar die de tijd voor ons nam en buiten het terras heeft laten zien! Aanrader:)
Geertje van Zoggel
at Today
Verified
---
Weer een topavond in ons favouriete restaurant gehad. Gerechten en bijbehorende wijnen waren TOP.
Ton Ritterbecks
at 25 September 2020
Verified
---
Prachtige zaak. Mooie gerechten met een eigen twist. Noemenswaardig dat er aandacht wordt besteed aan kleine dingen als amuses en spoom, dit verhoogt de totaalbeleving.
Wij komen hier zeker terug!
KH
at 24 September 2020
Verified
---
"Altijd een feestje bij Smaek"
Zoals altijd was het weer heerlijk toeven bij Smaek. Mooie gerechten, goede sfeer en fijn personeel. Alles is tot in de puntjes verzorgd, op een paar kleine puntjes na dit keer: de wijnglazen waren echt niet schoon aan de voet en een afgekloven (Philips)pen (voor het invullen van het coronaformulier) kan echt niet in deze setting. Das toch een beetje jammer...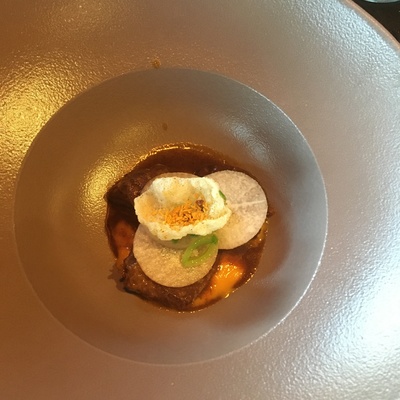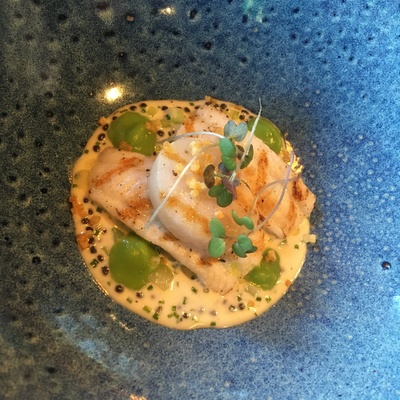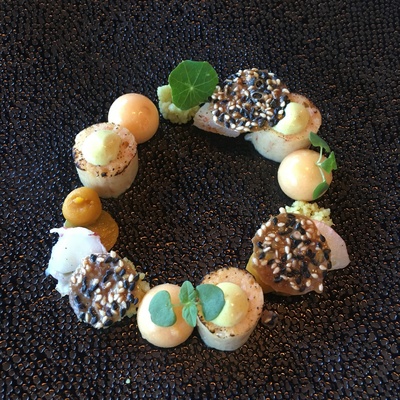 Eetje
at 18 September 2020
Verified
---
"Heerlijk gegeten"
Eerste keer hier gegeten. Het was heerlijk. Vooral alle sausjes streelden je tong.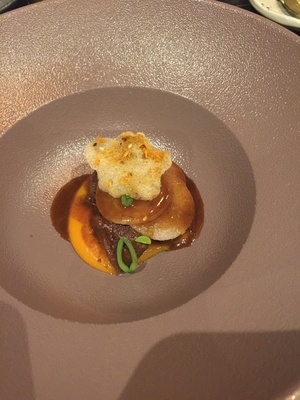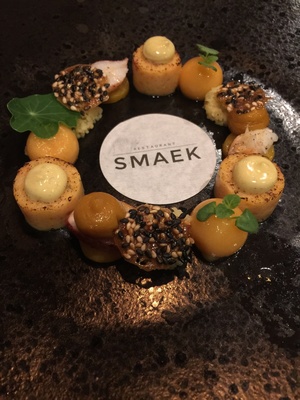 Saskia van Nistelrooij
at 18 September 2020
Verified
Nieuwendijk 17 5664 HA Geldrop
About Smaek
Restaurant Smaek in Geldrop translates the vision of the owner, and chef, into the most beautiful dishes; classical cooking with a modern twist. Kindness and hospitality is of high value for the whole Smaek crew.
Besides the gorgeous dishes, Smaek also distinguishes itself from the other restaurants in the area by its wine collection. Next to the restaurantarea there is a wine bar area where you can enjoy small snacks in appetizer size with the finest wines to match.
Restaurant Smaek will be a unique experience!
Reserve a table
Reserve a table