What 107 people say about Ross Lovell Rijsoord
Write a review
---
Heerlijk gegeten. Bij elke gang uitleg wat er geserveerd werd.
Vlotte bediening. Geen minpuntjes.
Jan P
at 11 October 2020
Verified
---
Erg lekker eten en aardig personeel. Houden goed rekening met allergieën als je daarom vraagt.
Ome Rob
at 03 October 2020
Verified
---
"Heerlijk dineren in stijlvolle ambiance"
Op onze trouwdag weer heerlijk gegeten in het kader van de Restaurantweek. Het verrassingsmenu was tiptop en we hebben genoten van de diverse gerechten en bijbehorende smaken. Piccalilly-ijs met zeebaars en wat frisse rauwe gemarineerde groenten (zie foto)..wie verzint het als voorgerecht, maar super lekker! Zoals altijd weer een belevenis hier te komen!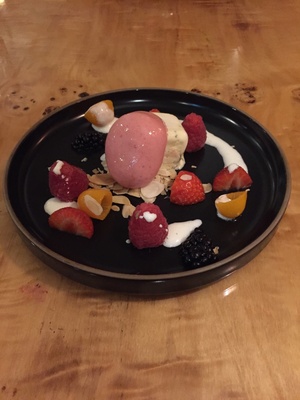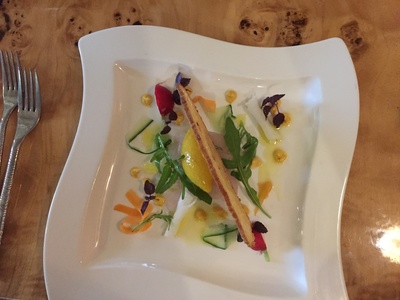 Bert Klein
at 25 September 2020
Verified
---
Heerlijk 3 gangen menu gegeten, leuke amuses vooraf. Bij de reservering had ik aangegeven zwanger te zijn, dit hoefde ik niet te herhalen. Zij waren netjes op de hoogte en kregen een geschikt menu. Wij hebben een fantastische avond gehad!
vos
at 23 September 2020
Verified
---
De 2 voorgerechten waren heerlijk, het hoofdgerecht minder. Nagerecht weer goed. De bediening was heel onprofessioneel, de ober (wat je niet tegen hem mag zeggen want hij is gastheer) zegt dingen tegen gasten, dat echt niet kan
Magda Hendriks-Oomen
at 22 September 2020
Verified
Rijksstraatweg 67 2988 BB Ridderkerk
About Ross Lovell Rijsoord
The delicious gourmet restaurant Ross Lovell is located in Ridderkerk. According to them, gastronomy starts with pure and especially fresh ingredients. Restaurant Ross Lovell attaches great importance to its partners: committed and cooperative suppliers.
You can taste the passion for food in every dish. Balance, attention to detail and style are important features for Ross Lovell. The wine/food combinations are also central. Do you also want to come and enjoy exceptional gastronomy at an affordable price? Reserve a table now and taste the special creations.
Reserve a table
Reserve a table