De Pepermolen
97%
4-course menu including sparkling aperitif and matching wines

€80

€56
Reserve a table
Free cancellation
You can cancel your reservation at this restaurant any time.
Deal

4-course menu including sparkling aperitif and matching wines
At De Pepermolen you can enjoy a fantastic culinary evening in a relaxed atmosphere. Restaurant de Pepermolen, uses seasonal products of high quality. In addition to the exquisite dishes and beautiful menu, restaurant de Pepermolen also has a phenomenal wine list. In addition, the wait staff will ensure that you lack nothing.
Would you like to go on a culinary journey and be pampered in this wonderful restaurant? Do not wait any longer and book a table for a tasty 4-course dinner including aperitif and matching wines for € 56, -!
Reserve a table
Reserve a table
Reservable till 23 December 2021
Not in combination with other offers
The price of the deal is per person
Only valid for online reservations through www.diningcity.nl
What 223 people say about De Pepermolen
8.6
Based on

223

reviews.
97% of the guests recommend this restaurant.
Write a review
---
"Heerlijk pré birthdaydiner"
Heerlijk gegeten op de vooravond van verjaardag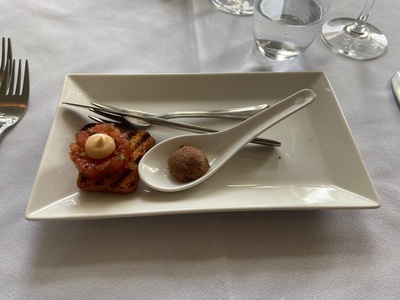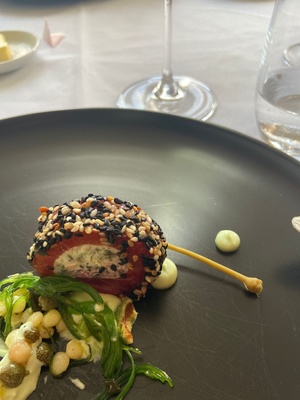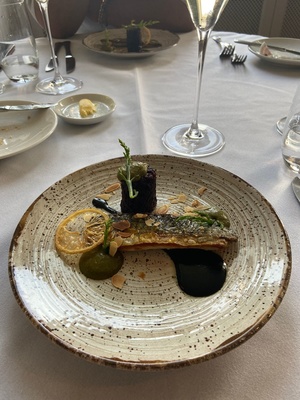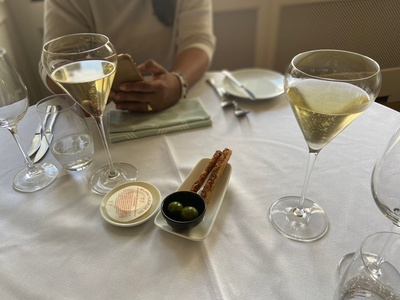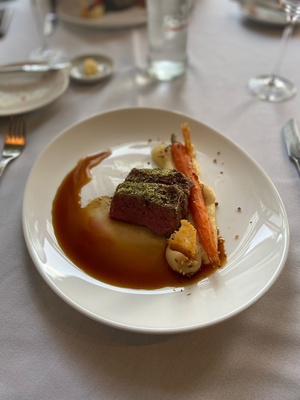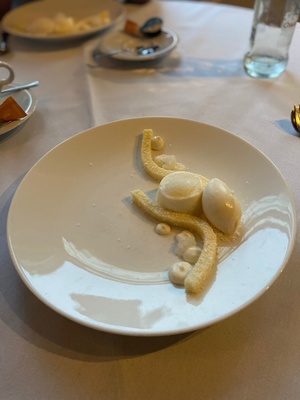 Lieselot Ten Sijthoff
at 20 September 2021
Verified
---
Heerlijk gegeten prettige bediening lekkere wijn prijs/product verhouding prima
Robert Van der plas
at 19 September 2021
Verified
---
"Heerlijk eten aan de vliet "
Heerlijk gegeten aan de vliet ,mooie gerechten .
Ineke Schoute
at 19 September 2021
Verified
---
"Fantastisch gegeten"
Heerlijk 4 gangen menu tijdens de restaurantweek voor een zeer voordelige prijs.
De presentatie is voortreffelijk.
Bediening deed het uitstekend, met goede uitleg.
Het was echt een avondje uit. Wij waren met 4 personen en dat voor iets boven de 200 € inclusief 10 goede glazen wijn en koffie en flessen water.
Pieter Wieser
at 17 September 2021
Verified
---
"Gezellig met ons twee"
Jammer dat er zo weinig mensen waren... misschien allemaal naar monumentendag?
Lottie
at 12 September 2021
Verified
Sluiskant 8 2265 AA Leidschendam
About De Pepermolen
Cuisine: French
Located close to the lock in Leidschendam you will find the intimate restaurant De Pepermolen, the kitchen of which can best be described as classic French under the supervision of chef Isha Willemse. Classic but with an identity of the chef, with products from the region and an eye for the season. They work with a lot of passion and dedication and the service is phenomenal. The hospitable service and the relaxed atmosphere ensure that you can enjoy the delicious dishes even more.
Be pampered by host Wilbert Hilgersom and turn your evening into a fantastic culinary experience.
Reserve a table
Reserve a table