What 66 people say about Klein Hartenstein
Write a review
---
Oog- en tongstrelende gerechten, heerlijke wijn en persoonlijke bediening. Aanrader!
Leonie
at 15 October 2020
Verified
---
"Heerlijke avond"
We hebben echt een top avond gehad. We hebben ons laten verrassen door de chef en dat was een fijne ervaring. Erg lekker gegeten en ontzettend leuke bediening met kennis van zaken, goede uitleg en hier en daar een grapje. Als we weer in de buurt zijn, komen we zeker nog eens langs.
Nienke
at 14 October 2020
Verified
---
"Heerlijk menu van de chef"
Eten was perfect, een voorverwarmd bord zou het Geheel perfect maken. Muziekkeus was niet de onze maar dit is persoonlijk en je kunt het ook niet iedereen naar de zin maken
Karin Olde Meule
at 12 October 2020
Verified
---
Uitstekend 4-gangen diner, mooie gerechten, grootte van de porties ook passend. Ik was zeker blij met frites bij het hoofdgerecht, maar die vielen een beetje uit de toon bij de meer verfijnde opmaak van de gerechten zelf. Goed wijnarrangement ook.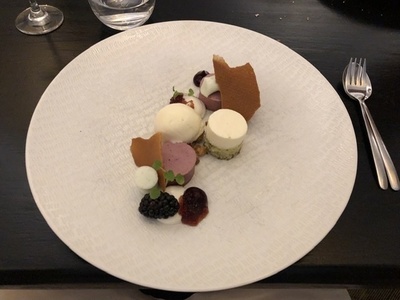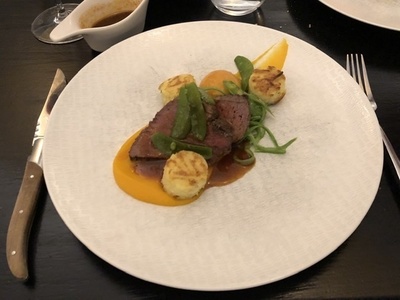 Björn
at 02 October 2020
Verified
---
"Lekker eten in leuke setting"
Lekker gegeten en gezellige en rustige sfeer. Tijd niet geweest maar duidelijk beter dan voorheen.
Hubert Kamphuis
at 02 October 2020
Verified
Utrechtseweg 226 6862 AZ Oosterbeek
About Klein Hartenstein
Villa Hartenstein is located on the Utrechtseweg in Oosterbeek. Villa Hartenstein has a very rich history. In 1728 Villa Hartenstein started as an inn and in September 1944 was the headquarters of the British airborne troops led by Major General Roy E. Urquhart.
You can dine in an attractive restaurant at Villa Hartenstein. The open atmosphere ensures that you immediately feel at home. The dishes can be labeled as delicious and are served by Michelin star chef Dennis Richter Uitdenbogaardt. Every month Dennis presents a different menu where you can choose from the specialties of Villa Hartenstein.
Let yourself be surprised by the culinary dishes of Villa Hartenstein!
Reserve a table
Reserve a table