Deal

5 course Michelin dinner

€62.50
ML* is the proud owner of 1 Michelin star and therefore belongs to the exclusive selection of restaurants with this honour.
ML* now serves a gastronomic 5 course Michelin dinner and this for only €62.50.
Would you also like to experience this culinary journey at ML*? Then reserve a table now and enjoy this phenomenal 5 course Michelin dinner!
Do you have any dietary restrictions? Please mention this on the reservation form so the restaurant can take this into account.
Please note. Seats are limited. Book your table now.
Reserve a table
Reserve a table
Reservable till 30 September 2020
Not in combination with other offers
The price of the deal is per person
Only valid for online reservations through www.diningcity.nl
What 103 people say about ML*
Write a review
---
"Perfect "
Heerlijk eten. Super vriendelijke mensen. Prachtige zaal.
---
"Genieten "
Heerlijk gegeten met verassende gerechten en een erg goede bediening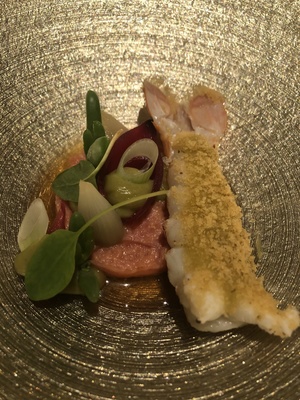 Colette van Haastrecht
at Today
Verified
---
"Fijne avond uit"
Heerlijk eten in een prachtig gebouw met uiterst vriendelijke en deskundige service.
Loes Holthuizen
at 21 September 2020
Verified
---
Heerlijke wijnen en de bediening wist hier ook veel over te vertellen. Zeker een aanrader!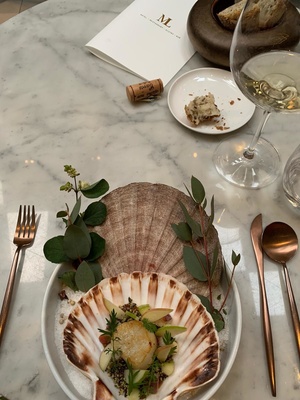 Elseline Ribeyron
at 21 September 2020
Verified
---
Echt zalig gegeten; kunstwerkjes met heerlijke bijpassende wijnen. Echt genoten!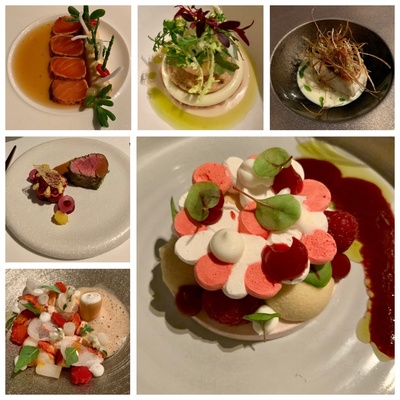 Linda Verkooij
at 21 September 2020
Verified
Klokhuisplein 9 2011 HK Haarlem
About ML*
Restaurant ML is located in the heart of the atmospheric national monument on the Klokhuisplein. The restaurant is located in the courtyard of former printer Johan Enschedé and in the old style room of the former residence of the Enschedé family. The elegant cuisine of chefs Mark Gratama and Kevin Kion is daring due to the exciting combination of flavors.
The decor is sleek and modern and forms a great background for the culinary sensations that chefs Mark Gratama and Kevin Kion and their kitchen team present. Daily fresh and exclusive products are used in the kitchen of restaurant ML *. Every day, people cook with love and look for surprising taste combinations. The style of chef Mark Gratama stands out for his large palette of flavors. His kitchen is playful and pushes the boundaries of tradition and innovation. Balance is a requirement for him, but he is always looking for excitement. The thoughtful combinations show his respect for the rich French cuisine and the inspiration he finds in challenging techniques from modern, international cuisine.
From the restaurant you have a good view of the open kitchen and you can see very well with the passion and attention the dishes are prepared.
Hostess Liane Gratama leads a young, professional brigade. Together with sommelier Tim Jesse, they keep a close eye on the price-quality ratio in the wine list. It is therefore not a book with only big names from the classical areas, but a true enthusiasts card with many own finds that accompany the dishes in a subtle way.
Reserve a table
Reserve a table