Deal

6 course Rising Star dinner

€52.50
Restaurant Kasteel Eyckholt has been voted Rising Star and is seen as a contender for a coveted Michelin star.
Restaurant Kasteel Eyckholt serves a 6 course rising star dinner during this edition of Dining with the Stars. Discover the gastronomic menu of restaurant Kasteel Eyckholt now.
Are there any dietary requirements? Please mention this on the reservation form so the restaurant can take this into account.
Book your table now!
Please note. Seats are limited. Online reservations are mandatory.
Reserve a table
Reserve a table
Reservable till 31 March 2020
Not in combination with other offers
The price of the deal is per person
Reserve for free and pay in the restaurant
Only valid for online reservations through www.diningcity.nl
What people say of Kasteel Eyckholt
Write a review
---
"Fantastisch!"
Eten was heerlijk. We hadden het verrassings menu. Bediening uiterst vriendelijk.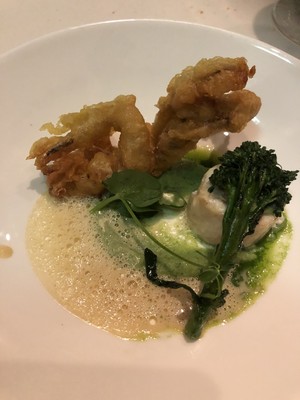 Mirjam Paul
at 16 February 2020
Verified
---
Heerlijke keuken eten in gezellige ongedwongen sfeer
albert Bonnie
at 15 February 2020
Verified
---
Gezellige avond, Supervriendelijke bediening en heerlijk eten met perfecte presentatie.
Denise Bakker
at 12 February 2020
Verified
---
Zir recensie bij kasteel zelf
Monique Dijk
at 09 February 2020
Verified
---
Prima culinair 4 gangen verrassingsmenu, prima bediening en sfeer. Prijs mag lager. . .
Bornpgj
at 03 February 2020
Verified
Eyckholtstraat 13 6116 BR Roosteren
About Kasteel Eyckholt
Kasteel Eyckholt lies in a beautiful location in nature. At the edge of the forest stands the little white historic castle. The decor of the restaurant is chic and romantic.
The restaurant offers a 3-, 4- or 5-course dinner. The menu has a good balance of fish, meat and vegetarian dishes. The dishes are all served with specially prepared vegetables.
In Kasteel Eyckholt the guest is the center. In combination with the high quality of the dishes and the excellent atmosphere, the restaurant guarantees a culinary evening where you will often think back to.
Reserve a table
Reserve a table