Verso Cucina Italiana d'Intenzo
100%
What 27 people say about Verso Cucina Italiana d'Intenzo
Write a review
---
"Nog niet geweest"
We zijn nog niet geweest, en wachten netjes tot het weer opengaat.
Sharon ter Harmsel
at 27 January 2021
Verified
---
Wij hebben héérlijk gegeten. En ook een kleine aanpassing van een gerecht was geen probleem.
Ondanks dat dit de laatste avond was vóór de sluiting van 4 weken, was daar niets van te merken.
Eric Rakers
at 15 October 2020
Verified
---
Goed eten, heerlijke sfeer en brede wijn kaart
Femmie
at 12 October 2020
Verified
---
"Verrassend lekker"
Heerlijk gedineerd bij Verso, vriendelijke ontvangst, prima bediening en erg lekker gegeten! Een aanrader in Enschede.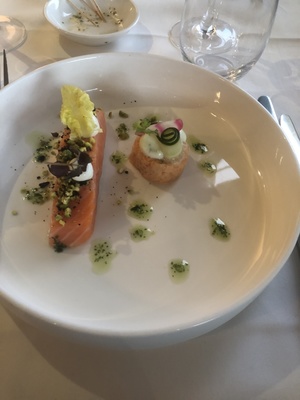 Dirk-Jan Jonkers
at 12 October 2020
Verified
---
Het eten was heerlijk. De bediening enthousiast en deskundig.
De sfeer was prima, maar helaas de akoestiek minder. Met moeite gesprekken te volgen, daardoor hard praten.
J.H. Beukelman
at 18 September 2020
Verified
Deurningerstraat 11 7514 BC Enschede
About Verso Cucina Italiana d'Intenzo
A night out at Verso feels like eating in Italy. You immediately feel at ease when you indulge in the almost homely atmosphere.
Only the best fresh seasonal products and the most beautiful products from Italy such as cheeses and truffles, together with the passion of the Verso team, form the basis of this unforgettable culinary adventure.
Reserve a table
Reserve a table