What 60 people say about King of India
Write a review
---
Prima eten, leuke ambiance etc. Aanrader
Ernst Groot Landeweer
at 13 October 2020
Verified
---
Heerlijk eten met 3 personen. Door de dinerbon €20,- korting gekregen en onder de €70,- 3 gangen + drinken genuttigd. Heerlijke smaken, heel vriendelijke en nette gastheer, die snapt wel hoe 't werkt.
Eten duurde wel wat lang, maar we hadden de tijd.
GD
at 01 October 2020
Verified
---
Met een dinerbon met korting verrassingsmenu gehad. We hadden alleen die keuze daardoor maar waren aangenaam verrast. Heerlijk 4 gangen diner gegeten, voldoende en gevarieerde porties, goed warm ook en met wensen en allergieën werd rekening gehouden. We wonen helaas niet in de buurt anders zouden we er vaker eten. Een aanrader!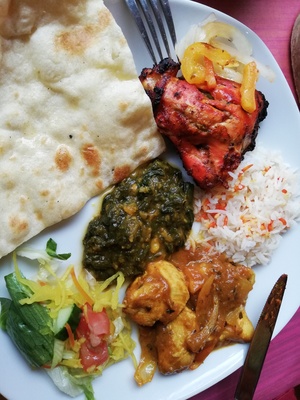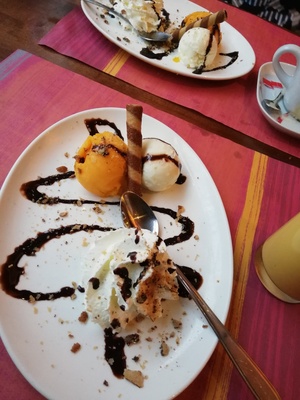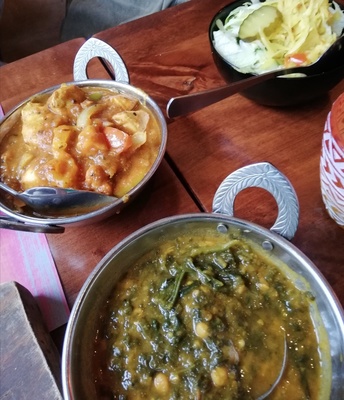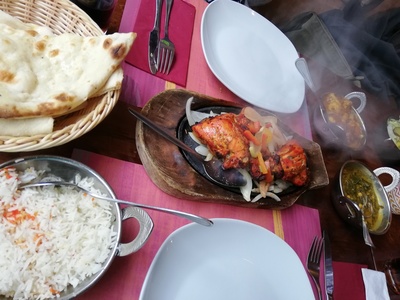 Anna
at 28 September 2020
Verified
---
Aardig personeel. Niet erg bijzonder viergangenmenu. Hadden de boel niet onder controle, veel mensen die ook lang moesten wachten. Lange wachttijd sowieso. Waarschijnlijk ook te druk door de bezorgservice die ze ernaast hebben. Waren verder wel vriendelijk, maar het was het allemaal net niet.
Jb
at 27 September 2020
Verified
---
"Verrassingsmenu"
Heerlijk 4-gangen verrassingsmenu gegeten.
Het was echt een verrassing!
GB
at 15 September 2020
Verified
Kortestraat 8 6811 EN Arnhem
About King of India
Restaurant King of India
Savoury papadums, spicy curries and big pieces of naan to tear off with your hands (or your teeth?): there are days where you just ache for Indian food.
If this occurs in the vicinity of Arnhem then remember that King of India is a good address. Friendly personnel, well prepared food, an exotic decor and the possibility of outside dining when the weather allows it.
Reserve a table
Reserve a table