What 91 people say about Bij Erik
Write a review
---
"boven en bovenmaats"
Zeer bijzonder gegeten. Mijn tafelgenoot en zoon genoot van de smaakcombinaties, zeer apart. Geweldige bediening met uitleg over gerechten en passende wijnen. Stevige rekening, maar moeite waard.
John Mouwen
at 16 October 2020
Verified
---
Heerlijk gegeten. 5gangen verrassingsmenu gehad. Er werd zeer goed voor ons gezorgd. Keuze binnen of buiten zitten, ze waren erg flexibel. Top om hier te eten.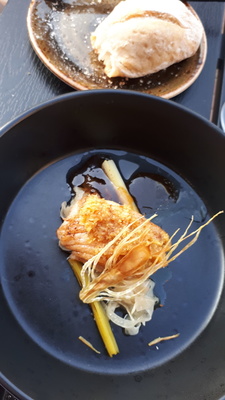 EK
at 20 September 2020
Verified
---
Helaas ging het mis ,afwikkeling had beter gekund ,denk dat er veel potentie is
Lennard Bouwman
at 19 September 2020
Verified
---
Ik ben snel klaar: alles top in orde.
Jetta van der Bol
at 18 September 2020
Verified
---
"Heerlijk gegeten"
Eten was erg lekker, service was ook goed. Hadden vijf gangen menu. Enige feedback die ik kan geven is dat het uitserveren wel erg snel ging. Wellicht omdat het erg rustig was maar wij zijn binnen nog geen 2 uur door 5 gangen heen gelopen.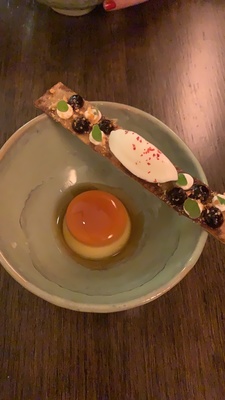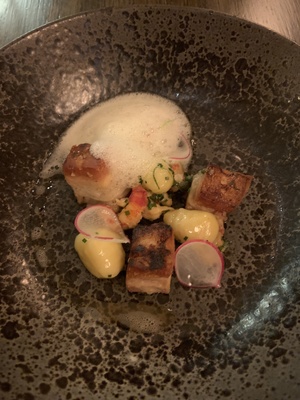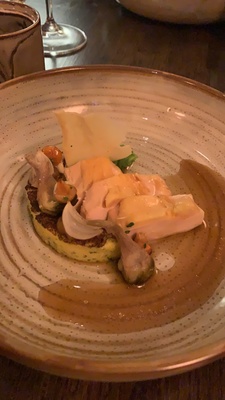 Daniel van Schayik
at 10 September 2020
Verified
Sluisplein 9 2266 AV Leidschendam
About Bij Erik
The atmospheric restaurant Bij Erik in Leidschendam ensures that all visitors will have a good time. Restaurant Bij Erik puts together a surprising menu every month with dishes that are in balance with the season.
Erik's special signature dishes surprise everyone time and time again. The extensive wine list with matching wines ensure the right harmony with the served dishes.
Come to restaurant Bij Erik and enjoy the delicious and affordable dishes!
Reserve a table
Reserve a table