What 54 people say about A-Fusion
Write a review
---
Lovely place and great food!
Cristina Popescu
at 27 September 2020
Verified
---
"A-fusion aan de top!"
A-fusion blijft mij overtreffen! A-fusion heeft zulke lekkere sushi dat je tong er bijna vanaf valt! Het personeel is zo lief en aardig, inrichting is helemaal top en niet te vergeten is de sushi koningin Wah Wah niet te missen! Als je sushi wilt eten met kwaliteit en smaak , dan moet je gegarandeerd hiernaartoe !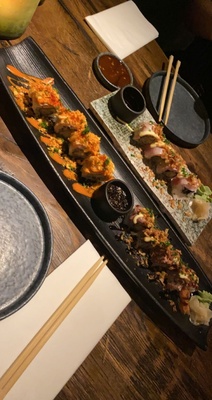 Stefan
at 26 September 2020
Verified
---
"Second time visiting"
This restaurant deserves 5 stars for the second time as well! Since our last visit nothing has changed, same great quality of food. Very attentive waitstaff.
H Lee
at 26 September 2020
Verified
---
"Nice"
Food, Ambiance, splendid
J.D
at 24 September 2020
Verified
---
"Heerlijk "
Heerlijk gegeten. Het menu was geheel door hun opgesteld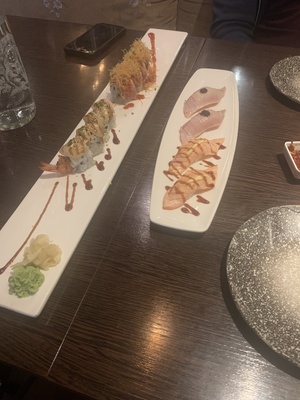 Grace
at 22 September 2020
Verified
Zeedijk 130A 1012 BC Amsterdam
About A-Fusion
At A-Fusion in beautiful Amsterdam, you can enjoy a fusion of Chinese, Japanese, Indonesian, Thai and Korean cuisine. Here you can become acquainted with the concept of 'shared dining': sharing food with friends, colleagues or family.
A-fusion has been serving Asian fusion food for more than a decade. Guests in the area, in the region and even abroad know how to find a wonderful restaurant. Taste the excellent dishes from A-Fusion!
Reserve a table
Reserve a table