What 54 people say about A-Fusion
Write a review
---
"Horrible value for money "
We had the 9 dishes option, proposed by restaurant week. But we could not expect that 1 dumpling is counted as a dish (the same with rest). Ridiculously Tiny portions, so in the end we were so hungry, that we went to another place... the deal is Not worth a visit at all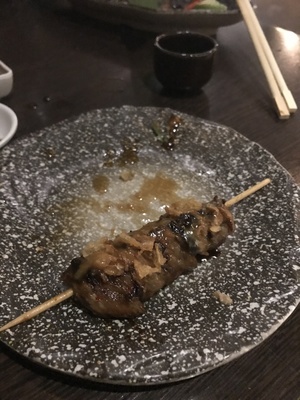 Aysylu Basirova
at 10 October 2020
Verified
---
"Nice modern asian food"
Very good food and nice presentation, if you have the chance to go eat at afusion i would highly recommend it! Also the people that work there are very kind and helpfull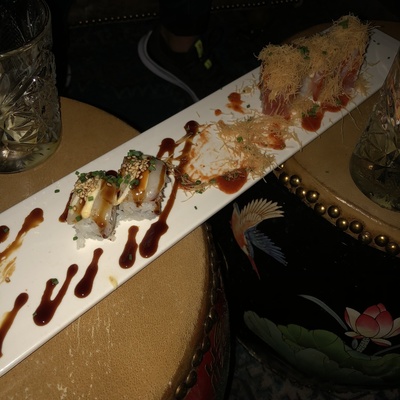 Marcello Cheung
at 03 October 2020
Verified
---
"Topper!"
Zeer leuke tent, personeel was vriendelijk! Eten was zeer lekker, is zeker voor herhaling vatbaar.
Tang
at 03 October 2020
Verified
---
Super lekker kleine gerechtjes gegeten tijdens de restaurant week lunch!
Laurien Nijenhuis
at 01 October 2020
Verified
---
Zeer goede lunch genuttigd, voor een mooie prijs. Aangename bediening
Renee Miuis
at 28 September 2020
Verified
Zeedijk 130A 1012 BC Amsterdam
About A-Fusion
At A-Fusion in beautiful Amsterdam, you can enjoy a fusion of Chinese, Japanese, Indonesian, Thai and Korean cuisine. Here you can become acquainted with the concept of 'shared dining': sharing food with friends, colleagues or family.
A-fusion has been serving Asian fusion food for more than a decade. Guests in the area, in the region and even abroad know how to find a wonderful restaurant. Taste the excellent dishes from A-Fusion!
Reserve a table
Reserve a table