What 85 people say about Dijk9
Write a review
---
"Gezellig en lekker"
We hebben weer super lekker gegeten. Dijk 9 blijft ons verrassen met de mooi gemaakte borden met eten. Het eten is met bijzondere smaken samengesteld. Super! De gast vrouw en man weten veel van de wijnen en het eten en maken er een leuke gezellige sfeer!!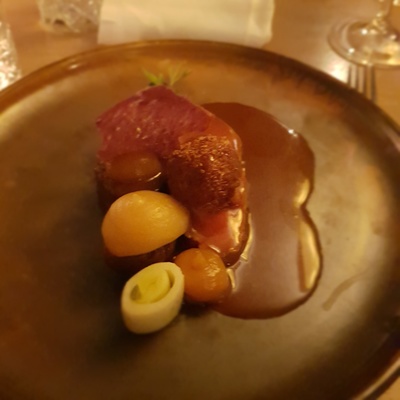 Essie Laguna
at 28 February 2020
Verified
---
Great food and service
Evan Leggett
at 21 February 2020
Verified
---
"5 stars!"
5 stars service! 5 stars food presentation! 5 stars creativity in a very nice atmosphere. I tried the vegetarian 🌱 3 course menu, but in fact 6 different dishes were served. It was possible to note that several options were using carrots🥕, which I believe is really nice to use a cheap and abundant product in chic meals and also in the dessert! 🍮
Daniel Sacramento
at 17 February 2020
Verified
---
"DIJK 9"
Erg lekker eten en goede bediening
Mathijs Corver
at 24 January 2020
Verified
---
Het is een fijn restaurant op een makkelijk vindbare locatie, lekker eten, fijne sfeer en heel gezellig.
Dorota van Ooijen
at 20 January 2020
Verified
Stratumsedijk 9 5611 NA Eindhoven
About Dijk9
In the center of Eindhoven, also known as the City of Lights, you will find restaurant Dijk9.
Smooth and a touch of chic! That is what Dijk9 stands for. At restaurant Dijk9 you will experience a true top evening with all the coziness of Brabant associated with it.
The menu has many delicious classics with a modern twist and its menus are creative and challenging! The dishes are inspired by French-international cuisine. The black brigade led by Dorus de Bruyn is happy to guide with advice and explanation. You are welcome for a quick bite or an extended stay. The kitchen is open for lunch and dinner.
When the weather is nice you can take a seat on the beautiful terrace to enjoy your dinner or lunch.
Be surprised by the culinary dishes of Dijk9!
Reserve a table
Reserve a table