Restaurant Mt. Everest
75%
What 15 people say about Restaurant Mt. Everest
Write a review
---
Heerlijk voorgerecht, mixed starter is aanrader, m.n. Onion bhaji was geweldig lekker.
Rob
at 11 October 2020
Verified
---
Heerlijk gegeten, heel vriendelijk personeel. Wij komen zeker nog eens terug!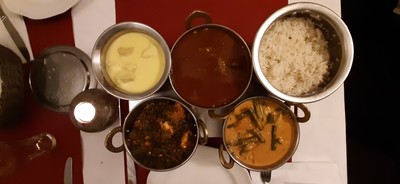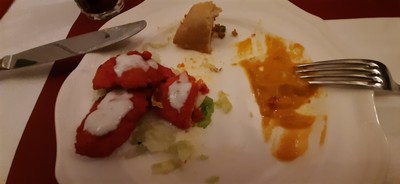 Mai-Lin Smeels
at 26 January 2020
Verified
---
"not recommend"
not recommended from me. Food tastes is alright, no big surprise. Usually Nan/rice is provided within the main courses in other Indi Restaurant, but they charged separately. From Gall&Gall selection, it mentioned that 3-courses per people all in one offer for this restaurant , but they charge everything separately.
like4like
at 17 January 2020
Verified
---
Heerlijk eten, sfeer kan iets beter. Muziekje, likje verf. Eigenaar en zij vrouw doen erg hun best.
thor van bragt
at 11 January 2020
Verified
---
"Heerlijk!"
De bediening is vriendelijk en het eten is erg lekker. Alleen het interieur kan een update gebruiken maar daar kijk je niet meer naar wanneer het eten voor je staat.
Gestelsestraat 9B 5615 LA Eindhoven
About Restaurant Mt. Everest
Namastee, visit the restaurant Mt. Everest in Eindhoven!
Restaurant Mt. Everest is the specialist in the dishes from Bhutan, Nepal and North India. Your host (and chef) T.B. Gurung and hostess Purnima (which means full moon) give you a warm welcome at the restaurant.
Here you can enjoy delicious dinners from Bhutan, Nepal and North India in a cozy and stylish ambiance, as well as just a nice drink. When the weather is nice you can sit on the small terrace. Mount Everest restaurant is owned by the Gurung family from Bhutaan.
Reserve a table
Reserve a table