What 68 people say about Puur Prince
Write a review
---
Echt heerlijk gegeten
Daniëlle Koopal
at 22 October 2020
Verified
---
"PUUR restaurantweek in Friesland"
Twee maal verschrikkelijk lekker gegeten in Aernewold - Friesland. Leuk allemaal bedacht door de uitstekende kok.
Voor herhaling vatbaar volgend jaar in de eerste week van mei.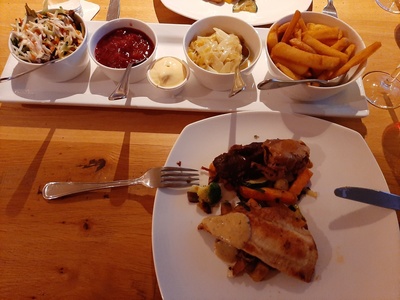 Mary van Weelden
at 30 September 2020
Verified
---
"lekker eten goede prijs"
Prima eten goede prijs
Mm
at 29 September 2020
Verified
---
"Heerlijk nazomerdiner"
Op deze heerlijke nazomeravond genoten van het proeverijdiner, alles was heerlijk en we zagen zachtjes de zon voor ons ondergaan! Een avond om nooit te vergeten.
Strovrouw
at 29 September 2020
Verified
---
"Lekker en gezellig"
Met vrienden gezellig gegeten. Verrassingsmenu. Smakelijk, ruime porties en uitstekende en vriendelijke bediening. Komen vast terug.
Ds
at 26 September 2020
Verified
Piet Miedemaweg 15 9264 TJ Eernewoude
About Puur Prince
Restaurant Puur Prince is located in the Hotel Princenhof in Eernewoude. From the restaurant, you have a great view over the water of National Park 'the Alde feanen'. At restaurant Puur Prince you are at the right place for a delicious cup of coffee but also for an extensive dinner. In the summer you can enjoy the sun on the beautiful terrace. Come along to Puur Prince and be surprised!
Reserve a table
Reserve a table