What 120 people say about Bistro Puur
Write a review
---
Heerlijk eten, prachtig opgemaakt, vriendelijke bediening die echt meedenkt.
Sietske Biesmeijer
at 24 September 2020
Verified
---
Heerlijke maaltijd gehad met goed bediening.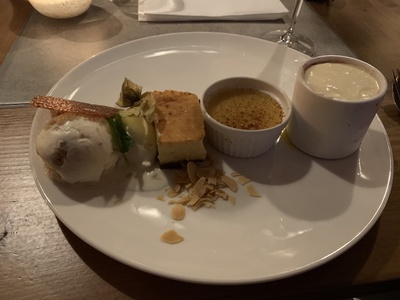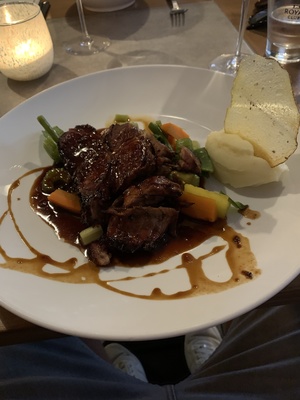 Roel Hesselink
at 16 September 2020
Verified
---
de ene met de andere serveerder heeft wel een andere kijk op de maat van wijn in het glas (rose) maar verder was het oke!!!
Harry de Jong
at 12 September 2020
Verified
---
"puur is puur"
heerlijk gegeten, super lekker en aardig personeel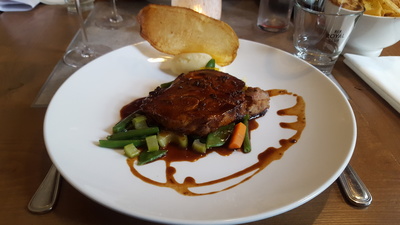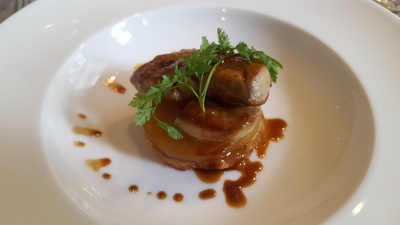 Frans
at 08 September 2020
---
"sfeervol"
Gezellige sfeer, klantgericht personeel, goed eten
Ilse Remmert
at 29 August 2020
Verified
Plechelmusplein 18 7571 EG Oldenzaal
About Bistro Puur
Located next to the Sint-Plechelmusbasiliek, in Oldenzaal, is the restaurant Bistro Puur.
When you enter the restaurant, you will be welcomed by a cosy and warm atmosphere.
The restaurant creates a relaxing atmosphere, where you can enjoy the delicious food and drinks.
The kitchen will blow your mind with the pure experience, which is based on fair-trade, delicious and seasonal products. There is a selection of amazing variated wines, that can be joined with the dishes.
In short, a pure total experience!
Reserve a table
Reserve a table