Deal
Enjoy a fantastic 3-course dinner with a whopping 35% discount!
At Noah's Ark you eat at a very special location. Really in an ark! Enjoy Turkish delights from this unique location. Here people combine authentic Turkish flavors with external influences to compile the tastiest dishes. Here you can taste the real Turkey!
Reserve a table
Reserve a table
Reservable till 08 June 2020
Not in combination with other offers
The price of the deal is per person
Reserve for free and pay in the restaurant
Only valid for online reservations through www.diningcity.nl
What 71 people say about Ark van Noach
Write a review
---
"Aanrader"
Dit restaurant is zeker een aanrader!
Reinier
at 13 February 2020
Verified
---
"Désirée Lorist "
Hartstikke leuk restaurant. We hebben echt genoten van de gerechten. Vriendelijke bediening. Mooie inrichting (eigenaar vertelde dat hij z'n zaak afgelopen september heeft heringericht).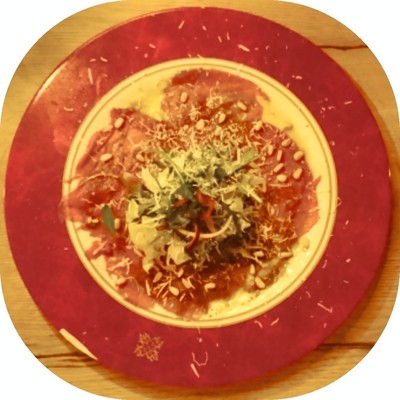 Henny Peerlings
at 07 February 2020
Verified
---
Het eten is smakelijk maar vrij basic, zoals in een eetcafé. De bediening is heel meegaand en je zit wel gezellig
Suzan Hendriksen
at 07 February 2020
Verified
---
"Eten ruim voldoende (7) , sfeer oke(7), factuur klopt niet (5), bediening vriendelijk (8)"
Als je een driegangendineer van de kaart uitzoekt, dan kost dat ca. €19 p.p. en bijna € 39 voor 2 personen. Via diningcity wordt dit aangeboden voor 26 pp en bijna €53 voor 2 personen. Je krijgt dus geen € 20 korting maar slechts € 6 euro. Verder is het nagerecht apart op de factuur gezet en daarmee 2x gefactureerd. Dit is achteraf wel gecorrigeerd, met een verontschuldiging.
Eduard
at 27 January 2020
Verified
---
"Leuk stekkie"
Goed gegeten. Smaakvol.
linda looren de jong
at 24 January 2020
Verified
Rijnstraat 81 6811 EZ Arnhem
About Ark van Noach
The restaurant Ark van Noach is located in Arnhem.
The name is coming from the famous mountain Ararat. The mountain is actually an extinct volcano, which inspired the owners of the restaurant to name it by the story of the Ark of Noach.
At the restaurant, you can enjoy delicious Turkish specialities, which are made with lots of love.
Get a warm welcome and discover the Turkish cuisine!
Reserve a table
Reserve a table