What 179 people say about Restaurant Olio
Write a review
---
Mooie accommodatie, prima bediening , mooi opgemaakte borden, heerlijk eten. Heel veel sterkte en succes in deze corona tijd
Gerard Noordman
at 25 September 2020
Verified
---
Prachtig restaurant met geweldig meedenkende bediening. Het eten was uitzonderlijk. Meer dan ik had verwacht van een mooie deal.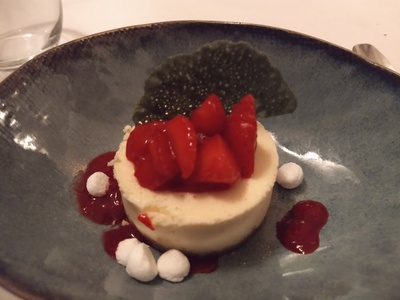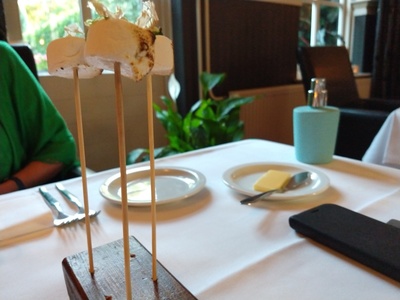 Carla Otten-Coumans
at 21 September 2020
Verified
---
Heerlijk gegeten
Jacqueline Van Dongen
at 21 September 2020
Verified
---
gezellig avondje gehad met heerlijk eten en de bediening was tevens vriendelijk en deskundig.
marion van Nieuwenhuizen
at 20 September 2020
Verified
---
Prachtige gedekte tafel we waren zaterdag 19 sept. de eerste gasten en Goed geïnformeerd over afstand ivm corona. Verrassingmenu wat super en inderdaad smakelijk verrassend was. De kok kwam het nagerecht brengen en praatje maken wat we erg waardeerde.gaan zeker terug voor a la carte te dineren.
Mariella
at 20 September 2020
Verified
Moorvensedijk 2 5674 XC Nuenen
About Restaurant Olio
Restaurant Olio is a French, Mediterranean-style à la carte restaurant.
Pascal and Francis Janssen are at the helm of this warm, somewhat modern restaurant. In the winter months at the fireplaces and in the summer outside on the terrace by the pond. You always feel at home immediately due to the warm open atmosphere of the restaurant. At Olio, quality and service are paramount. Just like the wines, the dishes are carefully selected and put together so that everyone will find their taste.
You can find this restaurant in Gerwen, municipality of Nuenen.
Reserve a table
Reserve a table