Free cancellation
Book your table now with free cancellation.
Deal
Reserve a table
Reserve a table
Reservable till 30 September 2021
Not in combination with other offers
The price of the deal is per person
Only valid for online reservations through www.diningcity.nl
What 24 people say about Sumangali
95% of the guests recommend this restaurant.
Write a review
---
"Erg lekker & vriendelijk"
Aanrader, erg lekker gegeten.
Voor het eerst Indiaas en we hebben genoten. Smaakvol, niet te scherp (hadden we om gevraagd) alles goed op elkaar afgestemd qua smaak en voldoende om je buik vol te hebben. En probeer het Indiaas biertje Cobra ook gerust. Lekker verfrissend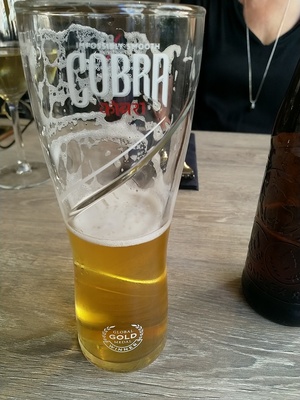 Ferdi Ikink
at 03 September 2021
Verified
---
Sfeervol en vriendelijke bediening, heerlijk smaakvol gegeten.
Pieter Van Der Werf
at 01 September 2021
Verified
---
Heerlijk eten van excellente kwaliteit. Schoon restaurant met gezellige bediening. Ik raad dit restaurant aan
Diane
at 14 July 2021
Verified
---
Gezellig gezeten, nette en snelle bediening.
Stef Haazelager
at 01 July 2021
Verified
---
Heel fijn gegeten
Annemiek de Nijs
at 16 June 2021
Verified
Gedempte Nieuwesloot 119 1811 KR Alkmaar
About Sumangali
Cuisine: Indian
Restaurant Sumangali was one of the first Indian and Sri Lankan restaurants in Alkmaar. Sumangali is known from the quality and taste of good food.
In their atmospheric restaurant you can enjoy traditional Indian and Sri Lankan dishes prepared with fresh herbs, prepared according to authentic Indian and Sri Lankan recipes.
When you think of Indian and Sri Lankan cuisine, Sumangali is the first thing that comes to mind, one of the best Indian and Sri Lankan restaurants in the Netherlands!
Reserve a table
Reserve a table