What 87 people say about Ron Gastrobar Oriental
Write a review
---
We waren al vaker bij Ron Blaauw geweest en deze keer een keer met korting van de dineractie. Het was weer geweldig allemaal. Goede professionele, maar niet te stijve bediening, heerlijk eten((schilderijtje op je bord) en goede sfeer. En nog vuurwerk na voor mijn verjaardag!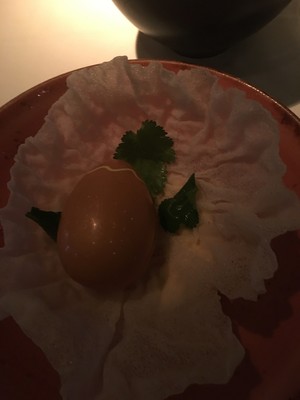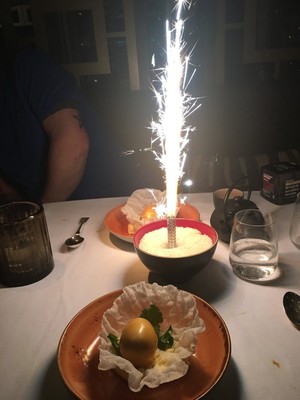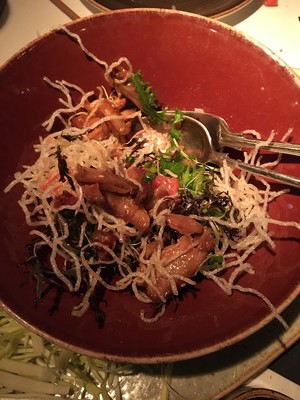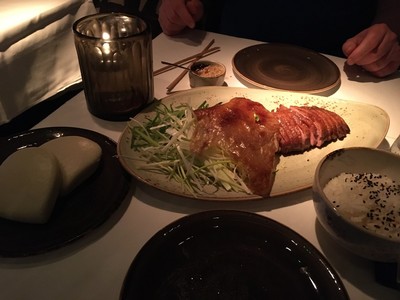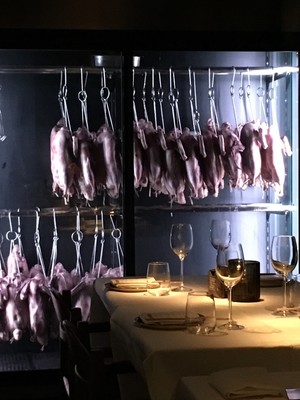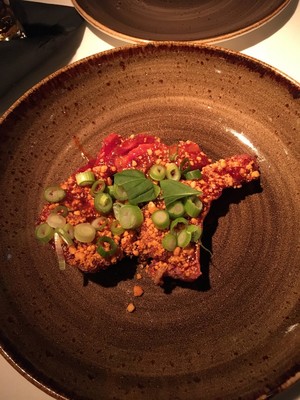 Marcia Juncker
at 30 January 2020
Verified
---
The dishes were delicious except I had a moment of misfortune when a flake of chili from the hot side sauce other than I enjoyed immensely.
The desert was piece of art. Thanks
Ayda Arikli
at 22 January 2020
Verified
---
Zeer verzorgde maaltijd, meer dan attente bediening
Auk duijm
at 20 January 2020
Verified
---
Vriendelijke ontvangst. Aardige en efficiente bediening. Heerlijk eten. Het toetje was fenomenaal!
Michiel van Veen
at 14 January 2020
Verified
---
"Dinner"
We had the Signature Menu and it was delicious! As a pre course 3 differente types of dumplings, as a main course first duck breast with rice and a cumcuber salad, second a salad with the rest of the duck. As a desert, a surprise egg with passion fruit ice cream, beautiful and tasteful.
Emanuele Marques de Haan
at 13 January 2020
Verified
Kerkstraat 23 1017 GA Amsterdam
About Ron Gastrobar Oriental
Restaurant Ron Gastrobar Oriental is the Asian sister of the famous Ron Gastrobar in the heart of Amsterdam! Imagine the perfect combination of high-quality traditional Chinese cuisine and a contemporary relaxed ambiance. Then you are at the right place at Ron Gastrobar Oriental!
Imagine yourself in the beautiful ambiance with a beautiful marble bar and delicious Asian cuisine. Traditional Chinese techniques are eagerly used here and this does justice to the old Chinese cuisine. The presentation of the dishes is contemporary: they work with Western ingredients in combination with other Asian dishes with the own twist of Ron.
Zhù nín jiùcān yúkuài! Or while: enjoy a tasty meal at Ron Gastrobar Oriental!
Reserve a table
Reserve a table