Restaurant de Hoff'nar
97%
What 141 people say about Restaurant de Hoff'nar
Write a review
---
was heel goed en gezellig
nicolette van den Haak
at 11 October 2020
Verified
---
"Top bediening"
Het was een heerlijk menu en de wijn was fantastisch, de top bediening was de kers op de taart
Kees Hart
at 09 October 2020
Verified
---
wederom een ontdekking
van beurden andre
at 09 October 2020
Verified
---
Knus en gezellig. Zeer gastvrij en een fantastische gastheer!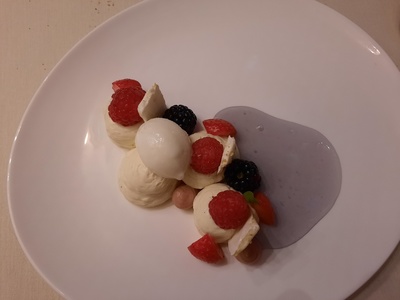 J Berghegen
at 03 October 2020
Verified
---
Leuke, gezellig en intieme locatie. Goede service en lekker eten. Alle ingrediënten voor een heerlijk avondje uit.
Mischa Strating-veth
at 01 October 2020
Verified
Talmaweg 10 3317 RB Dordrecht
About Restaurant de Hoff'nar
Restaurant de Hoff'nar can be found in cozy Dordrecht. Located in a beautiful former Coach House you can enjoy delicious dishes that are served with love and passion. The ingredients that are used are of high quality. The kitchen team, inspired by kitchens from all over the world, will surprise you time after time with high-quality culinary dishes. The hospitable service and the relaxed atmosphere in combination with the magnificent dishes guarantee a phenomenal evening.
So book a table quickly and come and taste the sublime dishes and fantastic atmosphere yourself!
Reserve a table
Reserve a table