Deal

Phenomenal 3 Course French menu

€31.50
Restaurant Le Garage in bustling Amsterdam is the perfect restaurant for fine dining in a cozy atmosphere. The chefs let you enjoy creative and authentic dishes from the French cuisine, but with a modern twist from different world cuisines. This in combination with fresh and honest local products makes every creation on the plate an unforgettable one.
The friendly and hospitable staff will make sure you have everything you need. Thanks to their extensive expertise, they can advise you on a sublime matching wine for every dish. The delicious food, the fantastic atmosphere and the beautiful interior ensure that you can enjoy everything that restaurant Le Garage has to offer.
With whom will you enjoy this phenomenal French 3-course menu from the chef for only €31.50?
Reserve a table
Reserve a table
Reservable till 31 August 2020
Not in combination with other offers
The price of the deal is per person
Only valid for online reservations through www.diningcity.nl
What 351 people say about Le Garage
Write a review
---
"In één woord fantastisch"
Heel goed eten, verzorgd en fantastische service met heerlijke wijn
Doris Dom
at 07 August 2020
Verified
---
Heerlijk gegeten!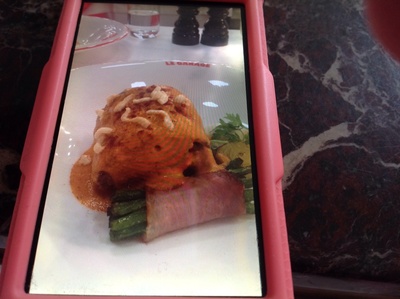 Linda Vellinga
at 02 August 2020
Verified
---
Heel erg lekker gegeten. Fijne bediening. Interieur mag wel een keer onder hande worden genomen
Jules van Hoof
at 30 July 2020
Verified
---
Top eten, medium service
Critic222
at 17 February 2020
Verified
---
Heerlijk gegeten. Super sfeer
Ron Tefrere
at 26 January 2020
Verified
Ruysdaelstraat 54 - 55 1071 XE Amsterdam
About Le Garage
Restaurant Le Garage has been located in Amsterdam since 1990. The interior is unique and timeless: the round light circles and mirrors are inspired by the theater. Seeing and being seen, that's what it's all about at Le Garage. The kitchen at Le Garage uses honest and natural, extremely tasty products. The chef and his team cook challenging and stubborn. Be seduced by the excellent dishes and the unique atmosphere at Le Garage! Experience it for yourself and book a table quickly!
Reserve a table
Reserve a table